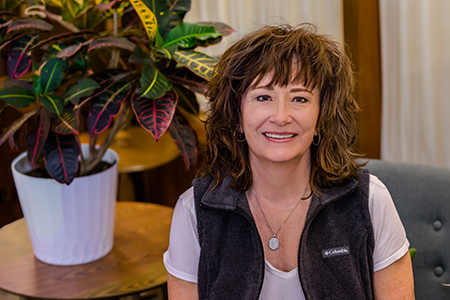 Jo Barrow came to Cargill United Methodist Church in December of 2013 after previously working at two churches and as a volunteer coordinator for a hospice in Jefferson.
She grew up in Whitewater and Greenfield and attended two elementary schools, a middle school and two high schools, where her focus was on grades and being a drummer. She then attended UW-Whitewater and received a BA in Speech Communications with an English minor.
She was blessed to be able to stay at home and raise her two wonderful daughters when they were young. They are all still very close and her happiest times are spent with them. She loves interior design and animals, and currently has a parakeet and a dog who provide everyone with lots of love and entertainment.
Jo truly appreciates the staff and members of Cargill UMC and considers it an honor to serve God and this congregation.