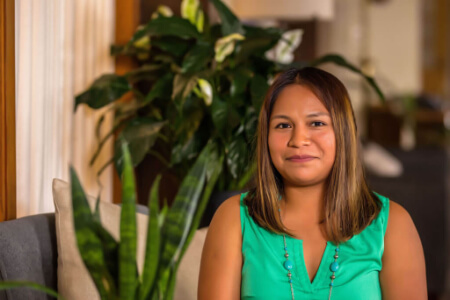 Gladis Albino was born and raised in Oaxaca, Mexico, by her grandmother. At age 12 Gladis moved to Beloit, Wis., with her mother. She graduated in 2008 from Beloit Memorial High School, where she enjoyed playing soccer.
Gladis has being working in the cleaning business for 8 years. She started working in Cargill in 2016. She has built many relationships with the congregants and loves celebrating birthday parties with the Cargill staff.
One of Gladis' favorite quotes is: "Whatever you life's work is, do it well. A man should do his job so well that the living, the dead, and the unborn could do it no better." – Martin Luther King Jr.
In her free time Gladis likes to camp, hike, cook out with family and friends, go to the movies and travel.